While in Los Angeles for the Orbitron reveal, I just missed seeing Bobby Green and Lucky Burton, who were en route back to L.A. from Bonneville where the dynamic duo picked up three more SCTA world speed records with the venerable Old Crow bellytank lakester. Longtime readers may remember my trip to Bonneville last year with Tim Blair where we hung out with the Old Crowsters during their first record run in V4/BGL. Video highlights here:
Unfortunately I couldn't make it this year to witness the fun, but transplanted New Zealand hot rod / photo wizard Kiwi Kev had his camera handy, and graciously granted permission to share some jpegs with y'all.
Lucky and Bobby with Ol' #1952. It's sporting a new vintage 4-banger after the previous '32 B-motor blewed up during October 2007 Bonneville World Finals.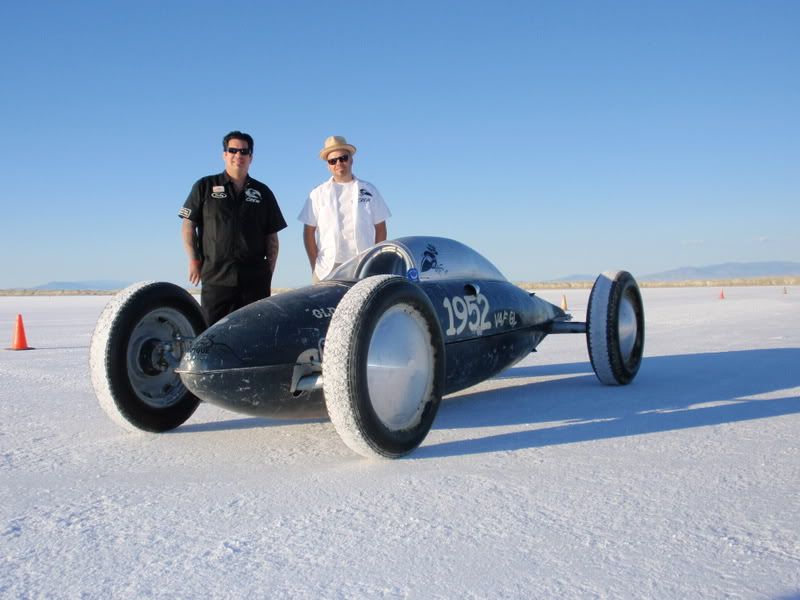 And they're off! Bobby gets a shove from Lucky for the first 125 mph run, which he would back up the next morning for the new official V4FGL record.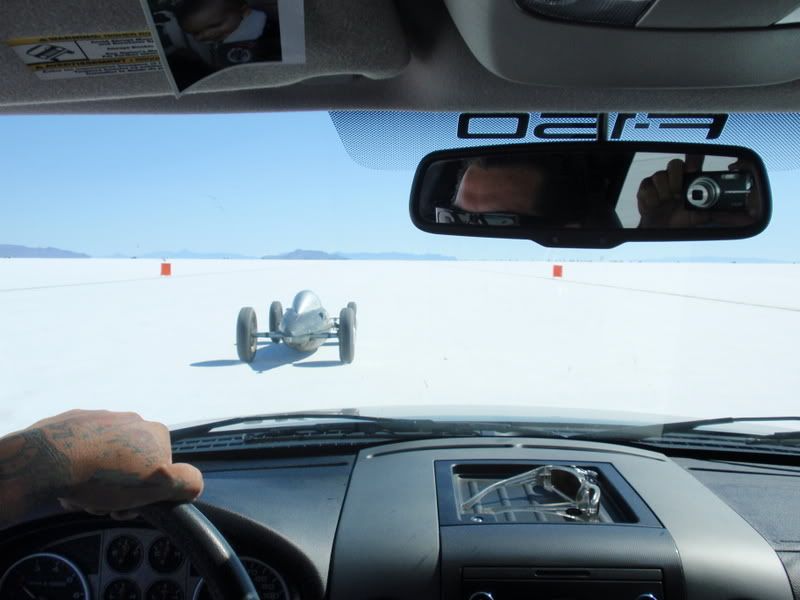 Bobby gets some facetime with a Discovery Channel camera crew...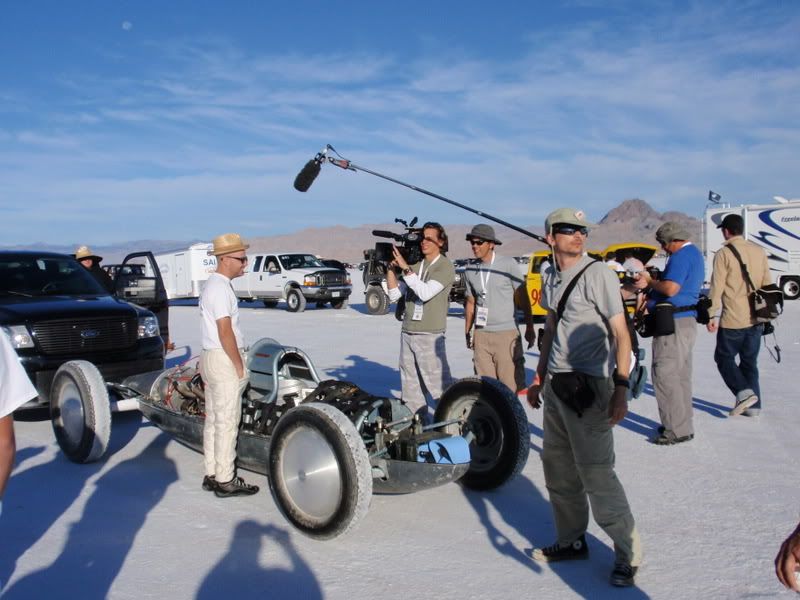 As is their fashion, the Old Crow team celebrates a new world record by emptying a bottle of Old Crow and replacing the contents with Bonneville salt.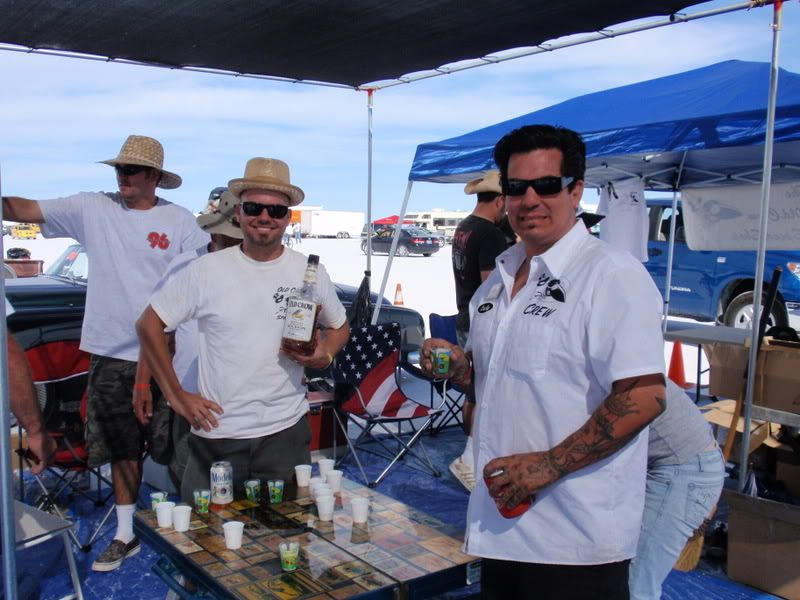 Not content to stand on their laurels the boys went back out the next day and broke their own record, bumping it up to 135 two-way average. After that, a set of fenders was added, thereby reclassifying it from a lakester to a streamliner in the byzantine SCTA rulebook; the V4F /FS (vintage flathead 4 cylinder fuel streamliner) record was in their crosshairs. Unfortunately the backup run resulted in a blown head gasket, but Bobby coasted through the lights for a 104 two way average and SCTA record #3 for the week.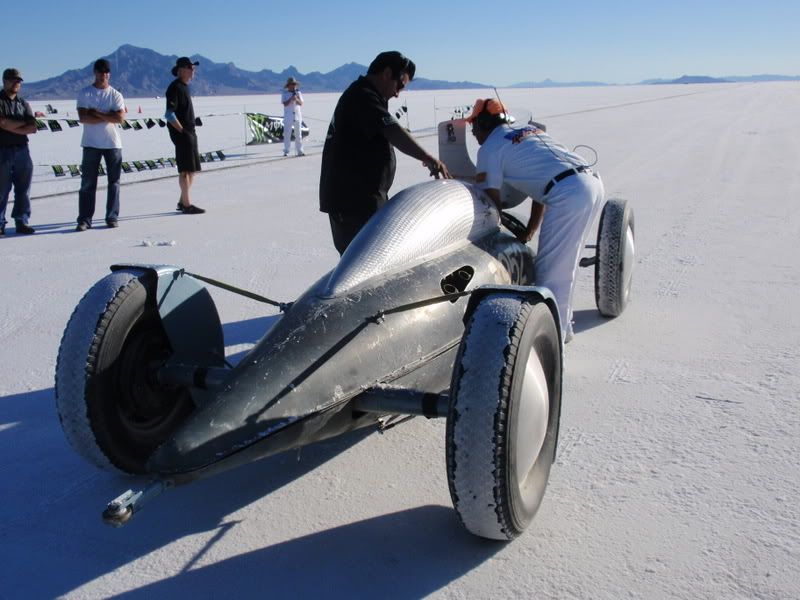 How cool is this? Bill Burke, the man who in 1947 conceived the idea of making a race car out of a surplus WWII aircraft reserve fuel tank -- the godfather of the bellytanker.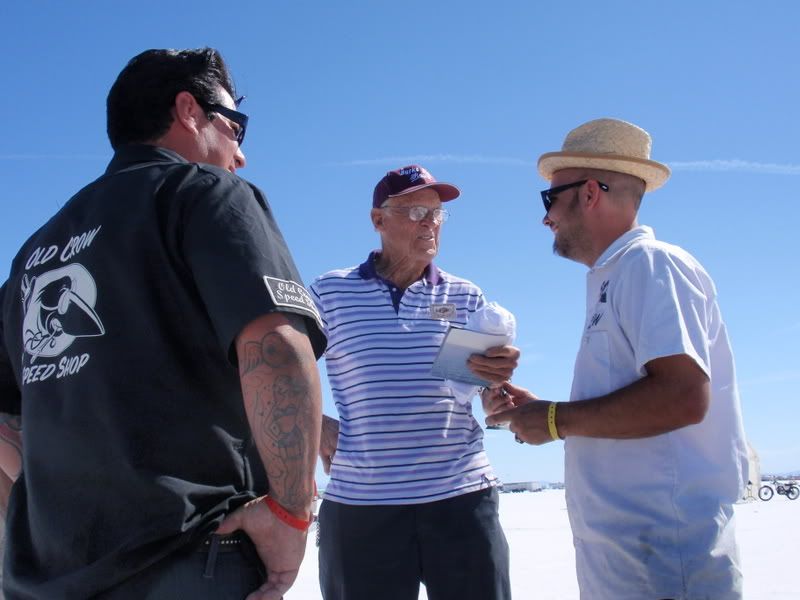 On the way back to LA, a quick stop in Ely, Nevada to examine this 1908 landmark building - the first purpose-built brothel. If you look close the stained glass windows feature naked ladies in repose.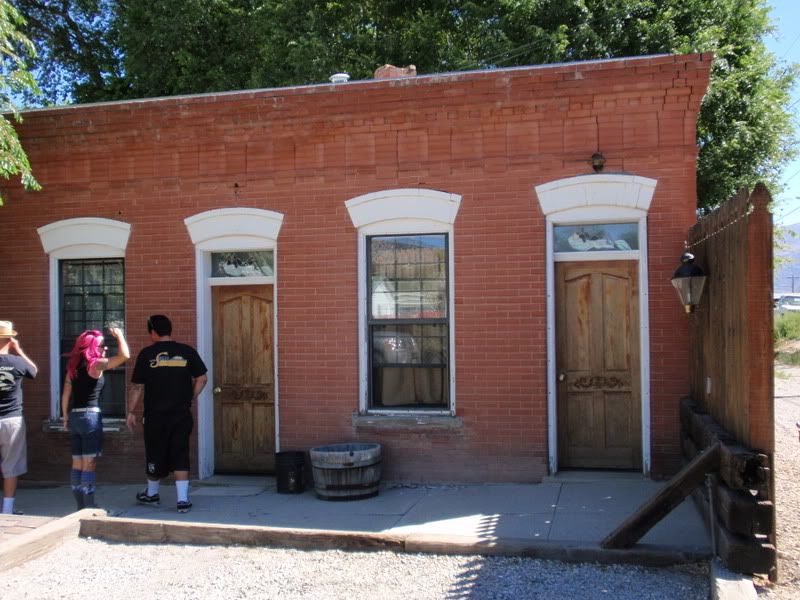 To the victors go the spoils!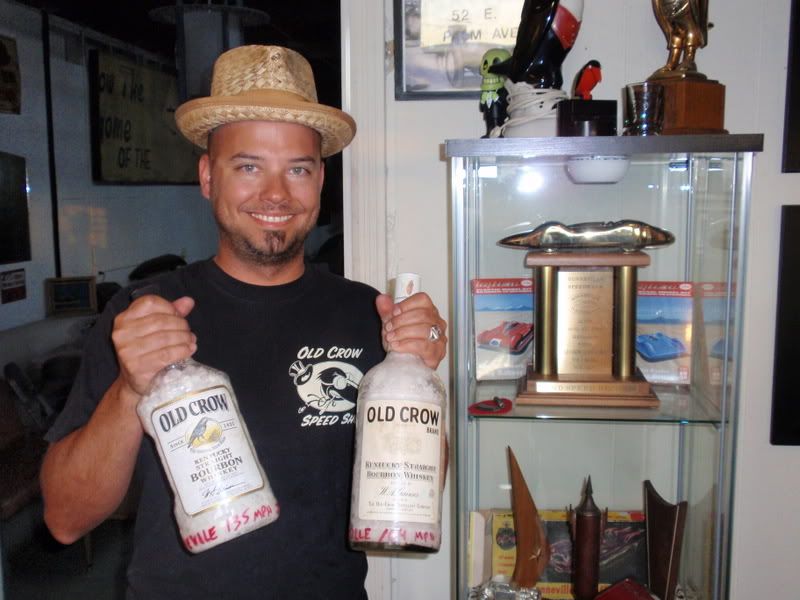 Congrats to Bobby & Lucky for another job well done, and thanks to Kiwi Kev for the documentary.
More pix at the HAMB